Featured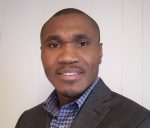 Tagline
We are a nonconventional accounting and consulting firm. Although compliance is part of our service model, it is not our primary focus on adding value. We are extremely-forward focused and driven by the desire to help our clients achieve their goals. We firmly believe that strategic and tactical planning is critical for all business owners and investors regardless of size and sophistication. Every small business, with the right professionals on its team, can achieve optimal tax, business, or financial outcomes.
Our advisory and compliance work is undergirded and filtered through our core values of integrity, efficiency, and growth. One of our distinctive competitive advantages is that we demonstrate how we genuinely care about our client's well-being and future success.
By leveraging our internal strengths and external synergies, we are positioned as a valuable resource and trusted advisor to our clients. We believe every client who is growth-minded or wants to preserve their hard-earned wealth, should have an interconnected team of experts with their accountant as the hub to help meet their needs holistically. We delight in educating and helping our clients become more aware of their blind spots to mitigate risks, become more successful business owners, and achieve their goals.
Please contact us today to see how we can best serve you
Send Message to listing owner