Get Answers Today with my Awesome On Demand Videos
Imagine: Accurate, Efficient Bookkeeping + Reports you can confidently use to make smart decisions
Are you tired of wasting your time and energy trying to figure out how to make QuickBooks work?
Are you ready to confidently, with a few clicks, provide the reports and numbers your Contractor needs to make critical decisions every day?
Sick of duplicating your work on spreadsheets or word documents? I'll show you how to ditch the spreadsheets and get it all done in QuickBooks – really!
If you are frustrated, I know exactly how you feel, because when I started out over 10 years ago, I had no knowledge of construction accounting and very little of QuickBooks.
At your own pace, you will have access to my
6-part recorded video training – over 8 hours of training!
Set a strong foundation for your system in QuickBooks – Avoid the biggest mistake people make when setting up QuickBooks for Job-Costing!
Review the fundamentals of the Chart of Accounts and item list. Key factors in deciding if you should start over or reform your current data. I'll help you identify the most common messy data issues and how to remedy them. The secrets to importing and editing all types of lists fast. Learn the best way to set up your customers and jobs.
All the ways to get paid – learn how to avoid your hard earned $ slipping through the cracks.
Creating Estimates and Job Budgets, Progress and Cost Plus invoicing, including my hard earned tips and tricks! The smart way to handle Customer Deposits and Retention. An awesome trick for concealing detail on customer invoices for lump sum draws while retaining your job-cost details.
Transactions in Action! Avoid unknown overages by capturing every cost to every job.
You'll learn exactly how to accurately capture your costs by job, how to handle "barter" and other unusual transactions. Get how purchase orders work for Contractors and a very important trick that could save you a lot of frustration. Handling vendor retention, as well as 1099 set up and reporting.
Here's A Demo Video From The Job Costing Intensive Program
Payroll in and out of QuickBooks – Accurate labor costs = better bidding and more profitable jobs.
Setting up Payroll in QuickBooks for job costing, how to make sure your payroll taxes and worker's comp are included and adjust your payroll taxes when you have both job and non-job related payroll. My clever workaround for how to job cost when you use an outside payroll service. Includes my exclusive time sheet templates and labor burden worksheet.
Leverage your Insights – Do you know for sure if you are making or losing money on jobs? If your company is profitable? What your mark up needs to be?
Maybe the most important lesson of all! Understand the key reports for your business. Learn how to "square up" your P&L so it actually makes sense and find out how much the business is really making! Demystify the accounting speak and really understand the difference between cash and accrual reports in QuickBooks. How to use your reports to create a simple formula to calculate your mark up for profit. Includes my exclusive WIP worksheet, Reports list, and markup calculator.
Speculative and Real Estate Development – Make your CPA happy AND get the job costing reports you need!
One of the more challenging construction accounting situations. In this lesson you will learn how to set up your item list to handle Construction in Progress, record lot purchases, and how to close out a sold project. I'll teach you how to create the custom reports you need to track your job costs and keep the accounting straight!
You will receive UNLIMITED access to the program for 2 years!
Invest in you and your business today
Get my Job Costing Intensive
Program for only $297!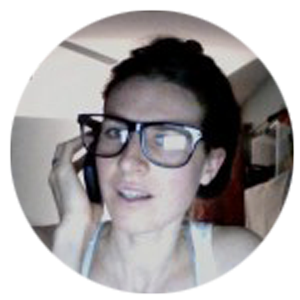 "Penny Lane Crull is knowledgeable, professional, and a joy to work with. She has come up with great answers for how to get Quickbooks to do what contractors need it to do. Her training modules are clear and packed with vital information. I'm so glad we found her. Do yourself a favor and have Penny help you!"
~ Lily Vose-O'Neal, Thomas T. Vose Custom Builders
"The Quickbooks for Contractors Training was really helpful! Actually, it was more helpful than I expected! The material was presented clearly, in an easy to understand format. The pace was comfortable, did not feel like the material was rushed. You shared many extremely helpful tips throughout the course … I learned a lot ( even in the parts that I thought I knew well)! Thank you so much for presenting so much valuable information at such an affordable price."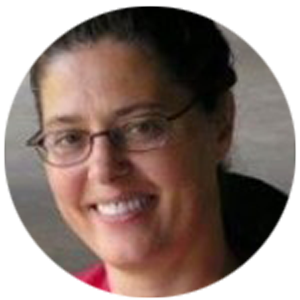 I highly recommend Penny Lane's Job Costing Intensive for Contractors class! I am a bookkeeper for a contractor and I also wear a tool belt: one that I need to fill up with book keeping tips, tools, and tricks in order to give the contractor useful, meaningful reports about his business. Every week I was excited for class to start because I knew I was learning useful tools of information for my job. Looking back with experience, I agree with Penny that setting up a strong foundation for job costing is very important! Penny provides the necessary information for you, in this class, along with more wonderful tips, information, and guidance. This JCI class provides useful and pertinent information, it is heard to sum it up in a few words. So…All the lessons were helpful to me, however two stand out – the "Capture All Labor Costs" and the "Bonus" lessons. I especially enjoyed the "Reports" lesson; my boss was impressed that I was very excited to look at our reports. This JCI class has given me confidence to push myself when I was beginning to doubt my ability to do the bookkeeping. Thank you, Penny for offering a QBs class geared for Job Costing Contractors and their bookkeepers.
~ Alma Roes, Oaktree Builders, Inc